Better Living Through  Cannabanoids
Structure CBD is a plant based health and wellness organization based in San Antonio, Texas. we are focused on promoting balance and vitality through the use of phytoCannabinoid products. 
CBD for Life - Pure Shampoo
CBDSHMP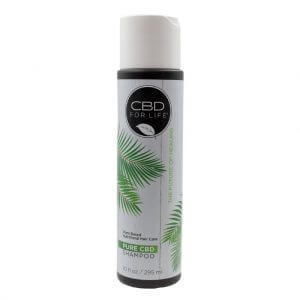 CBD For Life Shampoo blends the highest quality of CBD (Cannabidiol), essential oils and natural botanicals to gently cleanse, restore lost moisture, and strengthen hair. CBD and hemp oil stimulate and enhance the growth of hair through the scalp's absorption of the main fatty acids Omega3, Omega6 and Omega9.Our shampoo enriches and replenishes moisture to the hair, fortifying the hair from the inside out without weighing it down. Our light-weight pure CBD Shampoo is ideal for daily use, gentle enough for all hair types, and safe for color-treated hair
99% Pure CBD extract is of the highest quality.
DIRECTIONS: Apply a quarter size amount to wet hair. Massage into scalp and hair, working into a lather. Rinse. Follow with CBD For Life Conditioner.
For External Use Only.

FREE OF: GMOs, Parabens, Sulfates, Phthalates, Formaldehyde, Artificial coloring. Never tested on animals.
[tab name="Ingredients"]

SHAMPOO INGREDIENTS: WATER (AQUA), SODIUM COCOYL ISETHIONATE, COCAMIDO- PROPYL HYDROXYSULTAINE, SODIUM LAUROYL METHYL ISETHIONATE, GLYCERIN, GLYCOL DISTEARATE, DECYL GLUCOSIDE, PANTHENOL, SODIUM METHYL COCOYL TAURATE, GLYCERYL CAPRYLATE, GUAR HYDROXYPROPYLTRIMONIUM CHLORIDE, DISODIUM COCOYL GLUTAMATE, TETRASODIUM GLUTAMATE DIACETATE, MALTODEXTRIN, CAPRYLHYDROXAMIC ACID, SODIUM BENZOATE, CANNABINOID EXTRACT, CANNABIS SATIVA SEED OIL, CYMBOPOGON- SCHOENANTHUS (LEMONGRASS) OIL, COCOS NUCIFERA (COCONUT) OIL,

SIMMONDSIA CHINENSIS (JOJOBA) SEED OIL, ARGANIA SPINOSA KERNEL OIL, PERSEA GRATISSIMA (AVOCADO) OIL, ROSMARINUS OFFICINALIS (ROSEMARY) EXTRACT.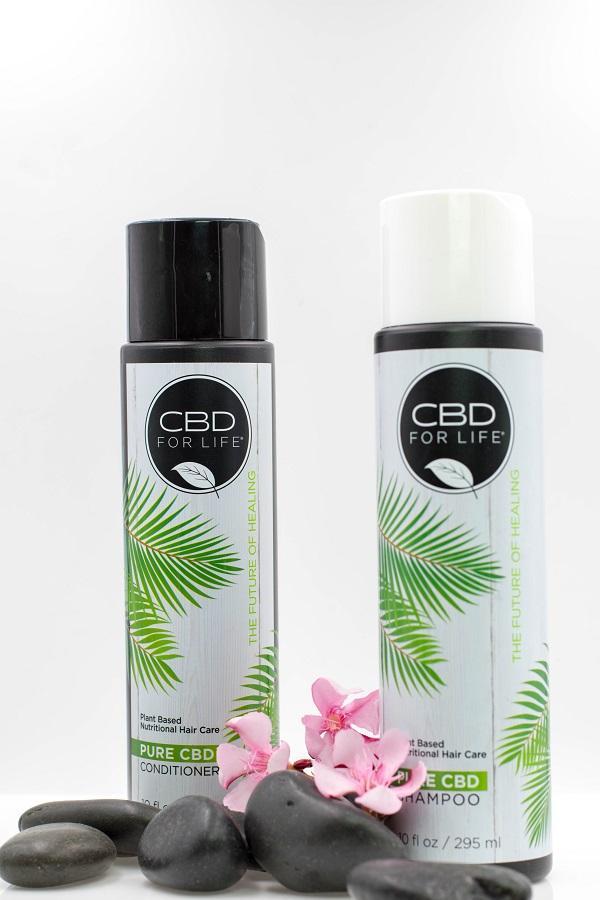 What is CBD?
CBD (Cannabidiol) is a non-intoxicating component of the cannabis plant known to have a broad range of therapeutic potential. Scientists refer to CBD as a "promiscuous" compound because it confers therapeutic benefits in many different ways while tapping into how we function physiologically and biologically on a deeper level. Extensive pre-clinical research and clinical studies have shown that CBD has strong anti-oxidant, anti-inflammatory, anticonvulsant, anti-depressant, anti-psychotic, anti-tumoral, and neuroprotective qualities. Cannabidiol can alter gene expression and remove beta amyloid plaque, the known hallmark of Alzheimer's, from brain cells.
Pure, Potent & Proven
We believe transparency should be first and foremost when producing any product. All Structure branded formulations are accompanied by a certificate of analysis (COA) validating the testing performed by an independent laboratory.  We test all raw materials and products to ensure purity, consistency, and safety prior to release. Structure products are backed by a 100% satisfaction guarantee.
Trusted Advocates
Structure, is a group of cannabis and natural health advocates, educated, and dedicated to the plant.  We believe in a healthcare based approach for the use of CBD.  We select only the purest ingredients and use them in the least amount possible, to produce a pure, potent, and proven product.  Our team had decades of experience with the cannabis plant and the processes of manufacturing and distribution.
Curated Terpenes
Terpenes are organic compounds that are found throughout the plant kingdom. Terpenes heavily influence a plants scent and may be partly responsible for a plants therapeutic properties. Cannabinoids and Terpenes work in synergy together and both share Biosynthetic pathways. Some researchers believe that these compounds are crucial to the delivery of cannabinoids through the body.
Educational
At Structure, we consider education as a fundamental principle in everything we do.   Whether you're an industry veteran or  just recently getting into the industry we, strive to provide educational guidance based upon aggregated anecdotal evidence supported by customer experiences and interaction. Visit our Education center to learn more about CBD, recieve dosing guidence and more.
Potent
100% crystalline, CBD-isolate compounded with select botanical-terpenes. 
Proven
3rd-party lab verified 
Pure CBD Isolate

100%

100%

Terpene Profiles

100%

100%

THC %

0%

0%
"I had horrible foot pain, and minor shoulder pain and using their goats milk lotion morning and night I am now pain free and sleeping 100% better"
"Super people to work with and very knowledgeable about all the products they carry and deal with. Are able to assist with recommending the right products."
"Cannot express enough how well the CBD oil worked on an injured shoulder and wrist. The wrist is actually related to a form of arthritis and the results are phenomenal. "
We are committed to the healthcare and wellbeing of clients. 
Structure is your one-stop solution for CBD.  We work with a wide-variety of companies to develop and launch their own independent-line of CBD products. For over 4 years, Structure has been key in the formulation and launch of leading, hemp-based CBD brands. 
Structure Health and wellness does not offer medical advice. This website contains general information about diet, health and nutrition. The information provided on this website is not to be construed as advice and should not be treated as such. The general information on this website is provided "as is" without any representation, guarantees or warranties, expressed or implied. Structure Health and wellness makes no representations or warranties in relation to the health information on this website. the information contained on this website is not to be used as an alternative to medical advice from your physician, or your professional healthcare provider. Structure health & wellness products, and CBD products in general have not been approved or tested by the FDA for safety and efficacy. The products manufactured by structure health and wellness, and the products sold on this website are not intended to diagnose, treat, prevent, or cure any disease or ailment.